Mediathek
Selected contributions about work and/or persons at MPIPZ
Leaf Development Cell HD long
Max Planck researchers equip the plant with complex leaves
21.05.2019
Mikroben statt Dünger. Geht das, Samuel?
Ein Video mit Samuel Kroll vom Max-Planck-Institut für Pflanzenzüchtungsforschung.
05.09.2018
In den Labors der Pflanzenzüchter findet derzeit eine regelrechte Revolution statt. Ein neues Werkzeug namens "Crispr/Cas 9" macht ihre Arbeit präziser, schneller und einfacher. Franziska Turck, Gruppenleiterin am MPIPZ, in einem Beitrag auf wdr5 vom 22.06.2016. - Autor: Michael Lange / WDR
Exploding seed pods
A mathematical model explains how popping cress catapults its seeds into the air
02.06.2016
Pflanzenblüte - das richtige Timing
22.03.16
Science in the classroom: Science magazine has turned MPIPZ on leaf shape evolution into an educational resource.
29.05.15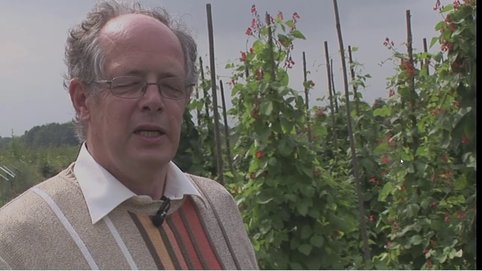 Videoportrait Maarten Koornneef
2011