For Parents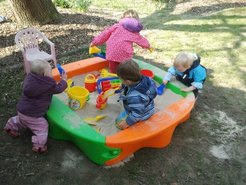 What we offer
We provide full-time childcare for MPIPZ employees
We offer nine places for children aged from 3-6 months until Kindergarten age
We provide healthy meals for children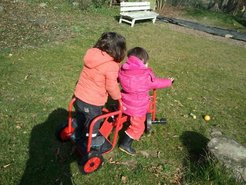 Adaptation period
Successful adaptation of children to childcare is essential to reduce the emotional stress of this transition and help establish new bonds with Daymothers and other children. We therefore involve parents in this process.
Cost
Daymothers at Little Pumpkins are paid directly by the State
Parents pay a monthly contribution directly to the State according to the income scale found here.
Little Pumpkins Society
Little Pumpkins is a parent initiative and parent representatives of the Society manage the running of Little Pumpkins childcare in cooperation with Daymothers. Therefore, it is an obligation for all parents to join the Society when their children start childcare.