Members
Zoom Image
Jaqueline Bautor
Technician
Deepak Bhandari
Postdoc
Deepak comes from India. After completing his Phd on "Structure-function analyses of Arabidopsis EDS1 immune regulatory complex" in our group, he is taking his work forward on crucial mutants of EDS1. He aims to use structural information from EDS1 heterodimer, to dissect EDS1 mediated SA-dependent and –independent immune signaling. In addition, he is also interested in the dynamicsand functional redundancy within EDS1 protein family.
Joram Dongus
PhD student
Joram obtained his Master's degree from Utrecht University (NL) and started his PhD work in November 2016. He aims to use the structural information from EDS1 heterodimer, to elucidate the function of PAD4 in plant immunity. Joram is funded for PhD as part of a joint ANR-DFG project with Dr. Laurent Deslandes (FR) and Dr. Karsten Niefind (DE).
Gihanna Galindez
Ms student
Gihan comes from the Philippines. She is a Life Science Informatics student at the University of Bonn. She is currently investigating chromatin features associated with EDS1-mediated immunity using machine learning approaches.
Dmitry Lapin
Postdoc
After completing PhD in the group of Guido van den Ackerveken on host susceptibility to downy mildew, in 2013 Dmitry started his research on nuclear activities of the EDS1-family proteins in TNL immunity. In close collaboration with A. Beyer (Cologne), L. Deslandes (Toulouse) and MPIPZ Proteomics (I. Finkemeier, H. Nakagami) groups Dmitry looks at the physical and functional associations between EDS1 and chromatin during Arabidopsis immune responses. This work suggested molecular links between EDS1 and conserved gene expression regulatory complexes. Together with other groups members Dmitry tests physiological relevance of these interactions in TNL immunity.
Jingde Qiu
Postdoc
Jingde comes from China and started his PhD in September 2012 and got a 4-year scholarship from China Scholarship Council. He is interested in how EDS1 involve in transcriptional reprogramming in immunity response in Arabidopsis.
Kiran Raj
Ms Student
Kiran comes from India. He is a final year BS-MS (dual degree) student in the department of Biology at Indian Institute of Science Education and Research TVM. In close collaboration with Prof.Dr. Alga Zuccaro (University of Cologne) group, he is studying the dynamics of Root-endophyte interactions with a focus on the Arabidopsis immune signaling networks. Further, kiran works on gnotobiotic (reductionist) system optimization and Imaging techniques. Besides science, he is interested in solving complex puzzles, Drawing, Nature-walks and an expert in solving Rubik's cubes.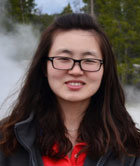 Xinhua Sun
PhD student
Xinhua comes from China. She got a 4-year scholarship for China Scholarship Council and started her PhD in October 2015. She is interested the dynamic of NLR-DNA associations and molecular requirements for NLR activation of defense gene reprogramming at the chromatin.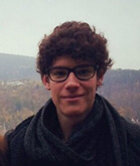 Patrick von Born
PhD student
Patrick obtained his Master's degree from the University of Heidelberg and started his PhD in October 2015. He is investigating the role of EDS1 immune signalling in hormonal crosstalk between salicylic acid and jasmonic acid. Further, Patrick is interested in the phylogenetic conservation of EDS1. By investigating monocot - eudicot divergence he seeks to discriminate evolutionary ancestral from derived EDS1 functions.
Dacheng Wang
PhD student
Dacheng comes from China. He obtained a scholarship from CSC and will do a part of his PhD work in our lab, where he will be attempting to dissect EDS1 associations with transcription factors.